High Intensity Tactical Training (HITT) is a comprehensive strength and conditioning program that provides programming, facilities and education for active duty and reservist Marines. It focuses on physical resiliency and combat readiness. Phases of work out include pre-deployment, deployment, and post-deployment, or building your own workout templates, the Marine can fully develop and maintain their physical readiness and resiliency.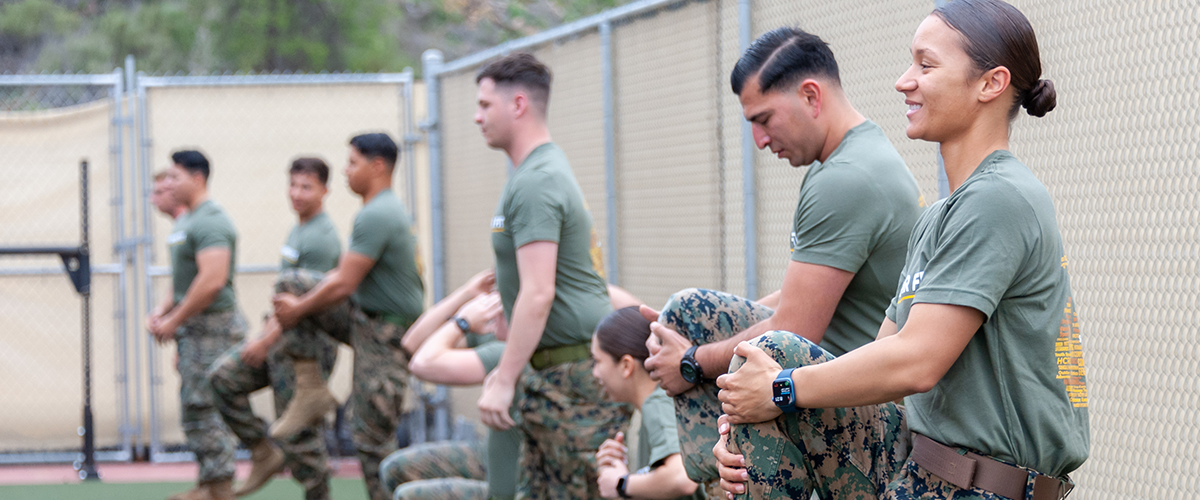 HITT Training Course
Semper Fit HQMC Training Course focusing on the High Intensity Tactical Training (HITT) Program. This course includes hands-on training for TRX suspension training, Olympic lifting, kettlebells, dynamic movements, and more. Courses are from 8am-4pm each day. A HITT Certificate is given to all participants upon completion of the course.
HITT for Small Unit Leaders Course
HITT Level 1
HITT Level 2
Contact Information
HITT
Follow HITT: