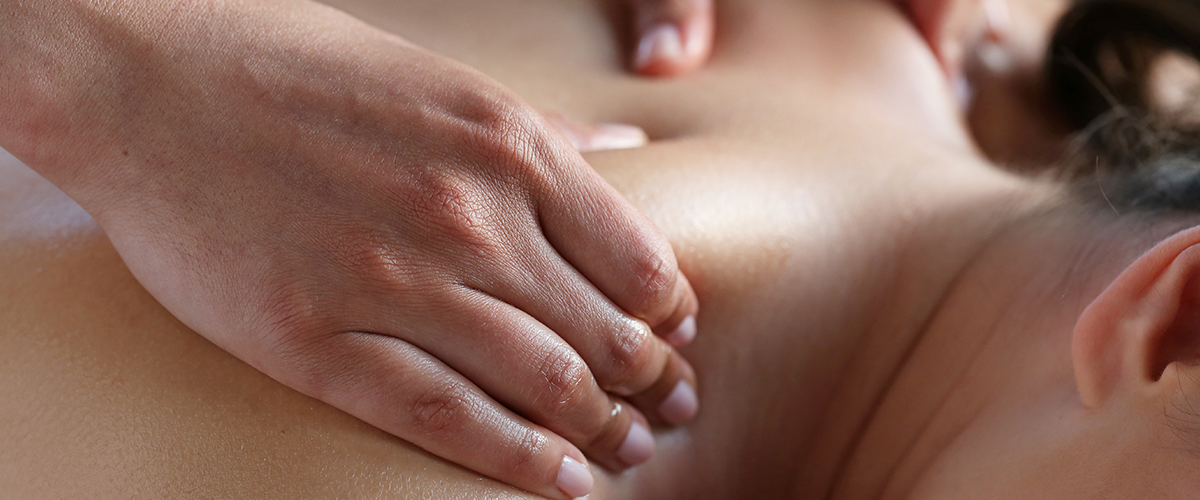 Our professionally certified team of massage therapists offer a wide range of massage methods including: Swedish, Passive Joint, Sports Massage, Deep Tissue, Pregnancy, and Shiatsu. Ask about discounted rates and special birthday pricing during the week of your birthday! Massage services are available to patrons with base access only.
Additional Info
Therapeutic Massage
Helps with pain relief, injury recovery, muscle soreness. Medium pressure used to stretch and strip muscles.
Deep Tissue Massage
Utilizes manipulation of the soft tissue and helps to relieve adhesions and sore, misaligned muscles.
Swedish Massage
Long, calming strokes are used to promote deep relaxation.
Pregnancy Massage
Side lying position a Swedish style pregnancy massage is performed. Special considerations taken for this massage.
Hot Stone Massage
Basalt rocks are heated and placed on the body, while other rocks are used to massage at desired depth.
Trigger Point Therapy
A technique used to help decrease knots by applying pressure to the affected area leading to immediate release of tension.
PNF Stretching
A therapy that facilitates more flexibility in any joint or muscle by 10% to 100%. This is done by an assessment of range of motion, massage and stretching.
For appointment cancellations, please notify the therapist 24 hours prior to the scheduled date/time. The therapist has the discretion to charge the patron a $15 cancellation fee for a scheduled 30 min massage and $25 cancellation fee for all other scheduled massages.
Pricing
Massage Rates
30 minutes – $25
60 minutes – $50
90 minutes – $75
Hot Stone
60 minutes – $60
Birthday Massage Special
60 minutes – $40 during the week of your birthday