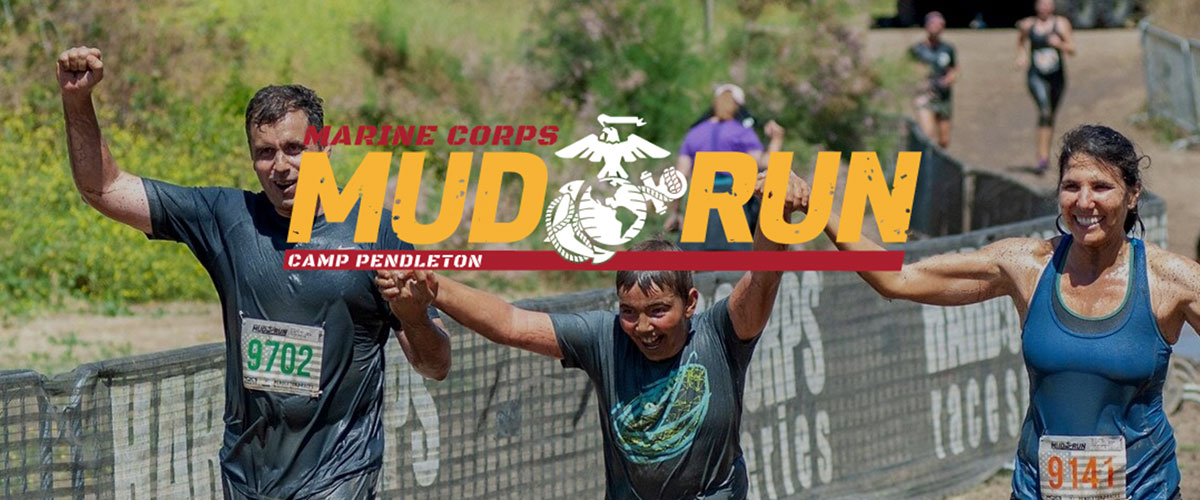 Due to foreseen construction and logistical issues in 2023, Camp Pendleton's Marine Corps Mud Run will not be held this June. In its place will be our Camp Pendleton Obstacle & Fitness Challenge at the installation's Del Mar Beach. This event will offer an amazing obstacle and fitness challenge for all participants. No mud, but plenty of sand. See below details and be prepared to STORM THE BEACH!
SAVE THE DATE – SEP 30, 2023
CAMP PENDLETON OBSTACLE & FITNESS CHALLENGE – Beach Course
President Franklin D. Roosevelt dedicated the Base on Sept. 25, 1942, in honor of World War I Major General Joseph H. Pendleton who had long advocated the establishment of a West Coast training base.
Celebrate the 81st anniversary of Camp Pendleton by training with Marines and testing your fitness and strength at our new obstacle beach course. The run will include sand dunes, low crawls, hurdles, cargo net climbs, tunnels, plank, tires, water obstacles, the boot camp challenge, and many more obstacle and
fitness stations.
Additional info will be updated early Spring. Registration will open in June.