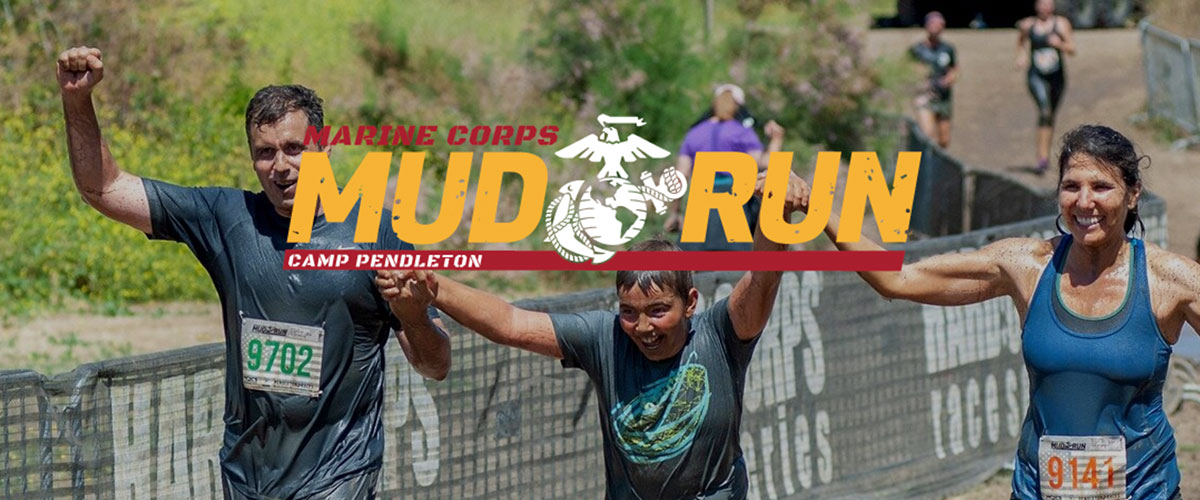 SAVE THE DATE – SEPTEMBER 30, 2023
President Franklin D. Roosevelt dedicated the base on September 25, 1942, in honor of World War I Major General Joseph H. Pendleton who had long advocated the establishment of a west coast training base.
Celebrate the 81st anniversary of Camp Pendleton by training with Marines and testing your fitness and strength at the Marine Corps Mud Run. The run will include mud pits, low crawls, hurdles, cargo net climbs, tunnels, planks, tires, water obstacles, the boot camp challenge, and many more obstacle and fitness stations.
This year's Mud Run is open to the public. Additional details, registration, and base access info will be updated soon.
Registration is scheduled to open on August 1.