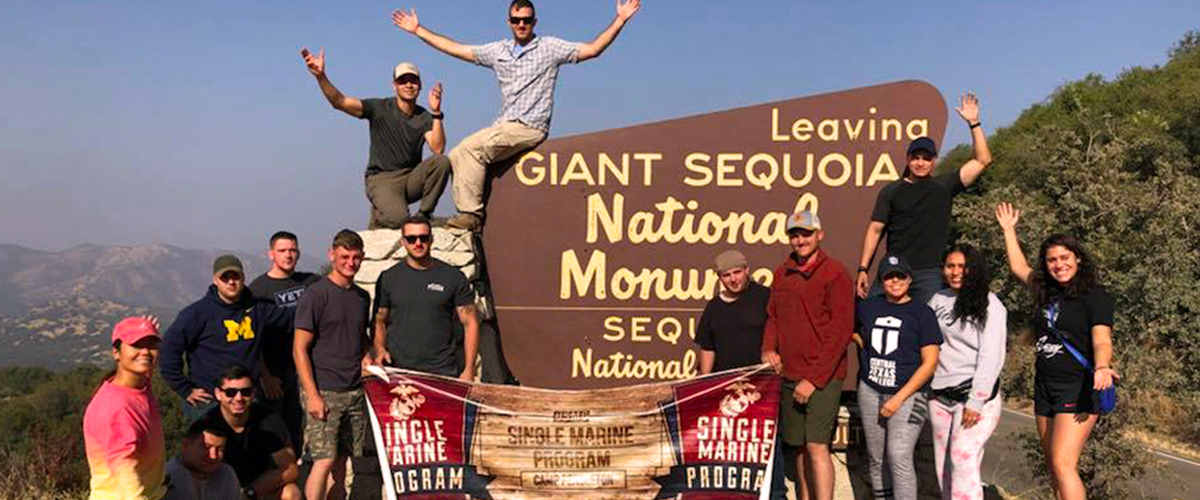 The Single Marine Program (SMP) enhances the quality of life for single active duty personnel by providing positive and rewarding outlets through recreation, community involvement, and dynamic facilities.
Activities and Community Service
Base-wide meetings are held the first Thursday of each month at 9am at various locations. Contact (760) 725-6288 for monthly locations. MCAS and MAG-39 meetings are held the first Wednesday of each month at 12pm at the Hall of Heros, Bldg 2368.
Three program components for activities: quality of life advocacy, recreation, and community involvement.
Volunteer Opportunities
Volunteer opportunities include Habitat for Humanity, Toys for Tots, Adopt a School, beach cleanups, veterans, and retirement homes.
For other volunteer opportunities on Camp Pendleton, click here.
Trips
Trips depart Friday mornings and return Sunday evenings. Costs vary. The number of trips scheduled is based on funding.
SMP Council
SMP Council MCAS Camp Pendleton and MAG-39

President
Cpl Andre McKay
I MEF

Vice President
LCpl Jovanny Rivera Castro
I MEF

Scribe
HM3 Sebastian Ullomeza
Naval Hospital Camp Pendleton

SMP Advisor Committee Representative
Vacant

President
Cpl Luis Deandraroman
MCAS Camp Pendleton

Vice President
Cpl Dejanae Bassett
MCAS Camp Pendleton

Scribe
Vacant
Contact Information
Single Marine Program
BLDG 1253
Camp Pendleton, CA
Follow Single Marine Program: