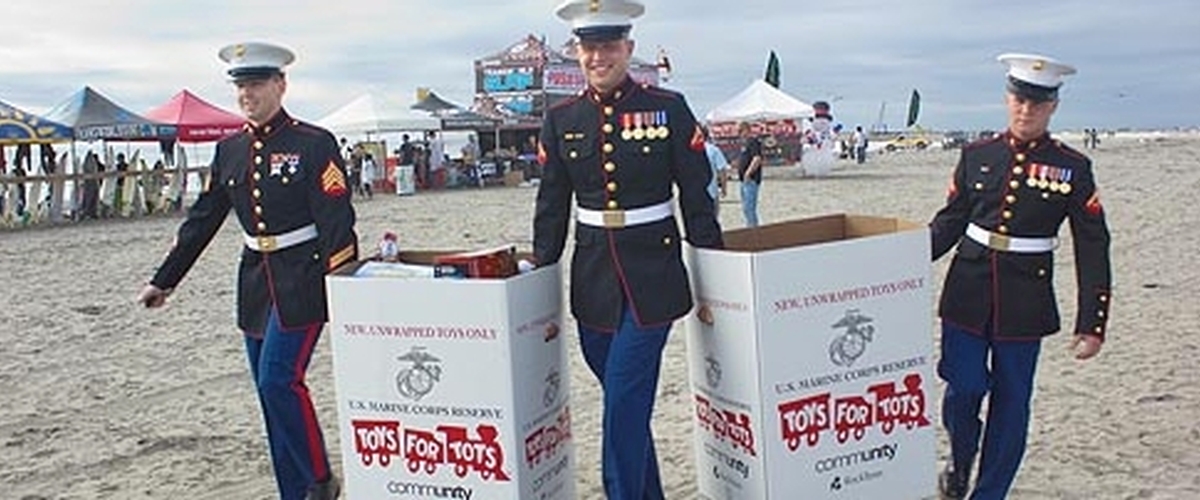 ---
If you have volunteered in the past, you probably know the many benefits associated with volunteering. For those of you who have never participated, or if it has been a while since you last put on the volunteer hat, here are just a few of the things you've been missing!
Volunteering improves time management
Giving your time to others can make you feel less time-constrained, allowing you to feel more relaxed and productive. Volunteering during the holiday season is the perfect stress reliever when you're worried about how you will ever fit all the parties, shopping trips and family activities required of you into your schedule.
Volunteering helps you meet new people
As a Marine or military spouse, frequent moves, deployments, and continuous change can often make it hard to meet new people. Volunteering can help you explore your new surroundings and bring your family together. You not only get to share your experience as a volunteer, but you have the opportunity to make new friends, learn new skills, and have fun while doing it.
Volunteering can lift your mood
Don't let the winter blues get the best of you this year. Studies show that the more people volunteer, the happier they are. It can also increase your feelings for your spouse. Volunteering increases empathy and strengthens bonds, two things that are very important to a healthy relationship.
Volunteering is easy
Some people may feel volunteering may be too time-consuming for their busy schedules. But giving back can be as simple as spending one afternoon sharing a meal at a Veteran's Senior Center or donating a gift to a Toys for Tots toy drive.
Finding volunteer opportunities is simple too. Did you know that all Marine Corps installations have a Volunteer Coordinator to help you find great volunteer opportunities in your community?
Click here
to learn more about USMC Volunteers and locate a Volunteer Coordinator near you.