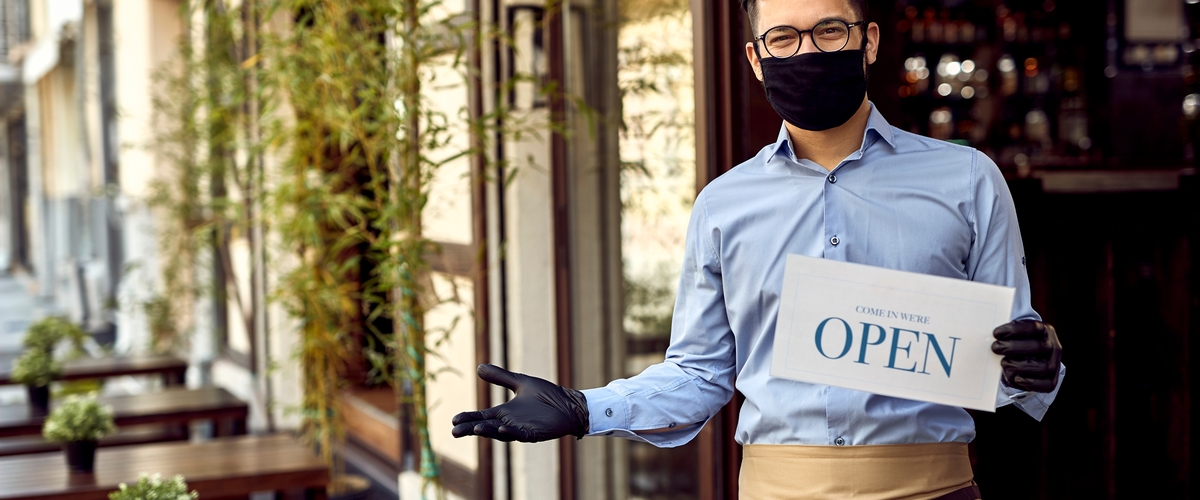 ---
As we begin to emerge from months of quarantine, things won't snap back to normal overnight. It is important to remain vigilant until health officials give the all clear, and that might not happen for many more months. You will need to decide how to proceed, and everyone will be learning together how to navigate unfamiliar territory.
Here are some things to consider as you venture out:
Keep hand sanitizer (with at least 60% alcohol) and disinfectant wipes on hand, and develop a habit of using them. Keep a stash in your bag and at work. Don't store in hot vehicle. Wipe down surfaces and items you use frequently at home, in your car, and at work—including door handles, light switches, remotes, phones, keyboards, and mouses. Apply hand sanitizer or wash your hands after touching door handles, elevator buttons, vending machines, screens, and other objects.
Decline to shake hands or give high fives. Dr. Anthony Fauci, the director of the National Institute of Allergy and Infectious Diseases and leader of the White House's fight against COVID-19, wants us to drop these social customs. "I don't think we should ever shake hands ever again," Fauci said recently. "We've got to break that custom."
Minimize your use of cash to reduce germ exposure. Most restaurants allow you to order and pay online and pick up curbside or in a drive-thru.
Follow guidelines about when and where to wear a mask. Ensure you wear and remove your mask correctly. CDC advises children under 2 should not wear a mask due to suffocation hazard and because they will touch their faces more.
Teach your children about coughing and sneezing into their elbows, washing hands properly for at least 20 seconds, using hand sanitizer when soap and water are not available, cleaning their personal spaces regularly, and letting you know if they have been around anyone who may be sick.
This article is part of a year-long effort to build skills, increase resiliency, and show what right looks like. To view other prevention tools and tips, read the Prevention in Action monthly newsletter.