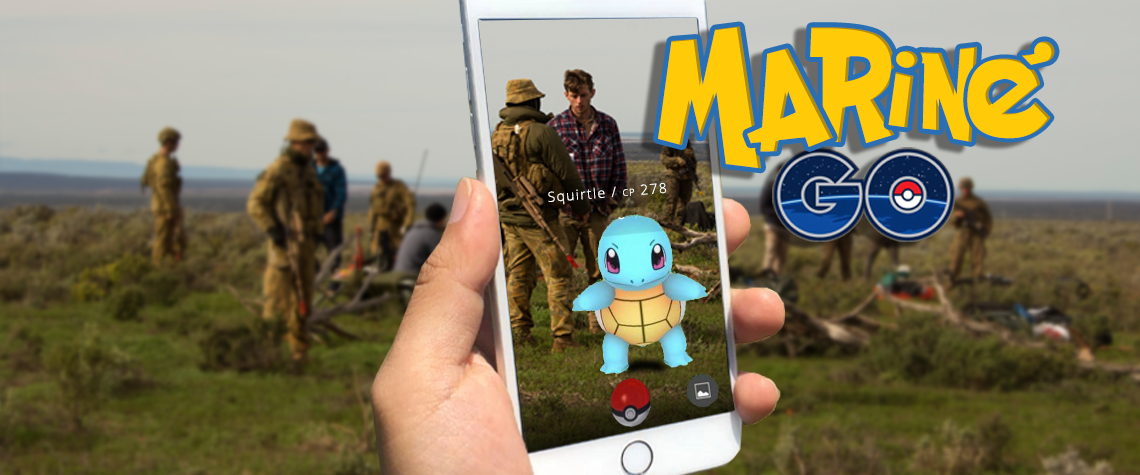 ---
When Javier Soch and Seth Ortega set out to play Pokemon Go they were expecting to catch a few monsters, not a man suspected of attempted murder.
The Marine Corps veterans were playing the game near a park in Fullerton, California when Soch's screen froze. When he looked away from his phone he noticed a man carrying a red plastic rose who was approaching a woman and her three children. The family appeared frightened and quickly ran away. Realizing something was amiss, Ortega and Soch watched as the same man approached another woman and her two children, who were also playing Pokemon Go. When the man began touching one of the children the Marines knew they were witnessing a potentially dangerous situation.
Ortega ran to the park and escorted the man away, while Soch stayed with the two mothers and their children until police arrived. Authorities said the man was arrested for child annoyance, but it was later discovered that he had an outstanding warrant for attempted murder in Sonoma, California.
When the game loads it warns users to be cautious of their surroundings. Soch credits his military training, which taught him to always be vigilant, with giving him the tools to recognize that the suspect was a potential threat.
"If I hadn't looked over to my left and seen this guy who looks out of place, I could have missed it," Soch said. "The best thing I can say: Remind yourself that you are not in the phone playing the game. Look around and be more aware."
If you would rather do your gaming indoors, visit your local Single Marine Program (SMP) House, where you can find recreation centers, internet cafes, game rooms, and more. Click here to locate one near you.