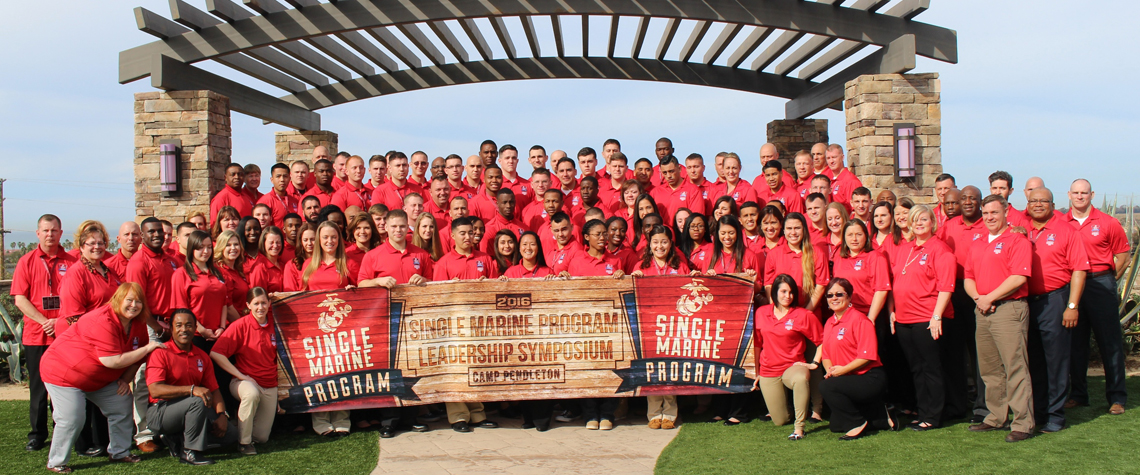 ---
This January, 112 Marines traveled from installations around the world to attend the 2016 Single Marine Program (SMP) Leadership Symposium held at Pacific View Event Center at Marine Corps Base Camp Pendleton, Calif. The event, which is considered mission critical to support programs throughout the Marine Corps, aims to enhance quality of life, recreation, and community involvement for single Marines.
The SMP Leadership Symposium kicked off with opening remarks from Sergeant Major of the Marine Corps Ronald L. Green. The symposium consisted of three days of leadership training that included educational sessions, networking opportunities, professional development, and mentorship. The symposium also offered many opportunities for operational Commanders and senior enlisted leadership to engage directly with the single Marines that serve in leadership roles at their installations.
"I was reassured of the SMP relevancy when Colonel Craft gave his opening remarks and challenged the Marines participating to change the narrative," said SgtMaj William Harvey, Marine and Family Programs. "The SMP has an opportunity to focus on Readiness, Leadership Development, Personal Growth, Community Outreach and Recreation".
The symposium will be held every two years, with the next event scheduled for 2018. Future symposiums will focus on providing Marines with resources to help shape the Single Marine Program as it evolves over time.
Would you like to attend the next SMP Leadership Symposium? To find out how you can get involved with the Single Marine Program at your installation, click here.