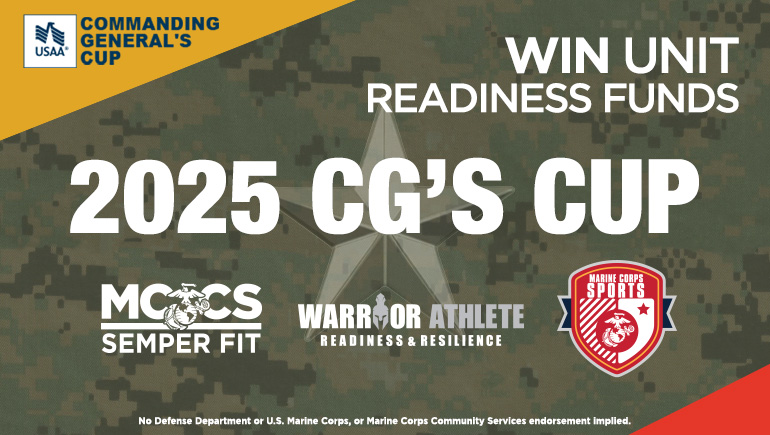 Date
Wednesday, March 29, 2023
Time
Address
53 Area Softball Field
Camp Pendleton, California
The game is similar to Cornhole. The object is throw a frisbee to your partner and get it in the "Kan."
---

WIN UNIT READINESS FUNDS!
Commanding General's Cup Points are awarded for these events. Open to active duty military stationed aboard Camp Pendleton. There is no entry fee. Check out upcoming events and up-to-date CG's Cup point standings on Facebook and Instagram.
FOR MORE INFO
Email: cpenathletics@usmc-mccs.org
Call: (760) 725-6195/6806 or (760) 763-1636/0453