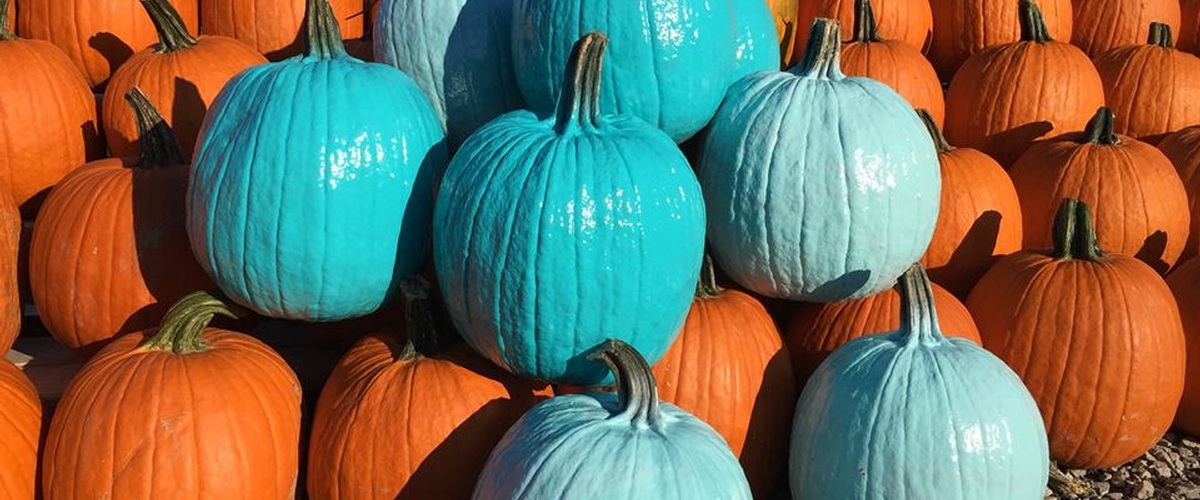 ---
The pumpkins in your neighborhood may look a little different this Halloween. That's because the Food Allergy Research & Education group (FARE) is renewing their Teal Pumpkin Project. The national campaign encourages households to give out non-food treats so that all children are able to enjoy trick-or-treating, regardless of their allergies.

Participating is simple. If you are giving out non-food treats paint a pumpkin teal and place it outside your door to signal that your house is safe for children with allergies. If you can't paint a pumpkin you can print out a poster to hang outside your home instead.

Food allergies are potentially life-threatening and 1 in 13 children in the United States are currently living with them. On Halloween children with allergies may feel excluded because they are allowed fewer treats than their friends. By giving out non-food items you are promoting safety and inclusion for children managing food allergies. You are also helping parents by making it easier for them to screen their children's Halloween candy haul.

Are you ready to join 100,000 households in pledging to participate in the Teal Pumpkin Project? This list of non-food treats will help you get started.
Glow sticks, bracelets, or necklaces
Pencils, pens, crayons or markers
Bubbles
Halloween erasers or pencil toppers
Whistles, kazoos, or noisemakers
Spider rings, vampire fangs or other Halloween themed toys
Playing cards
Stickers
Stencil
Does your child have a food allergy? The Exceptional Family Member Program ensures your child receives access to necessary medical care and provides information and referral services. To learn more about the Exceptional Family Member Program, click here.