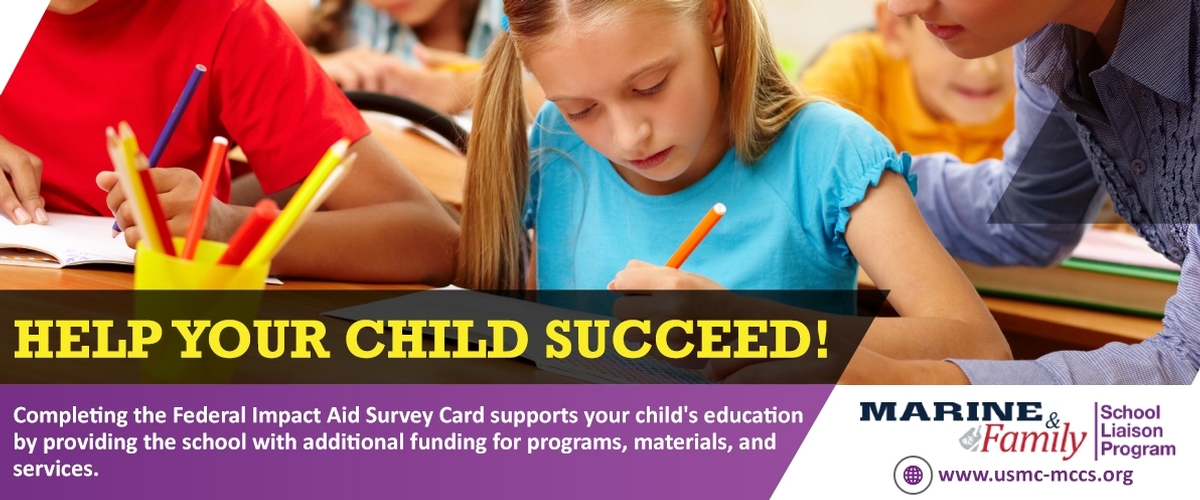 ---
As the parent of a military child you may have heard the phrase "Federal Impact Aid" once or twice before. But what does that actually mean? How does it affect your children?
Federal Impact Aid is an education grant program that provides funding to local school districts whose resources can be strained by nearby military installations. Normally, school districts are funded by taxes, including property tax from which military installations are exempt. Federal Impact Aid was created to provide schools that educate military children with funding to replace the lost revenue they would otherwise receive from taxes.
The funding that your child's school receives in Impact Aid affects his or her education. Impact Aid provides funding for learning materials, equipment, staff, special education programming, and building improvements.
What can I do?
It's simple: Each year your child receives the Federal Survey Card form that requests confidential information regarding his/her federal connection (including military affiliation). By thoroughly completing and promptly returning this brief survey, you can help contribute to your child's school funding!
Make sure your child gets the quality of education he or she is entitled to. Fill out your Federal Survey card promptly and completely. All the information you provide is protected under Privacy Laws.