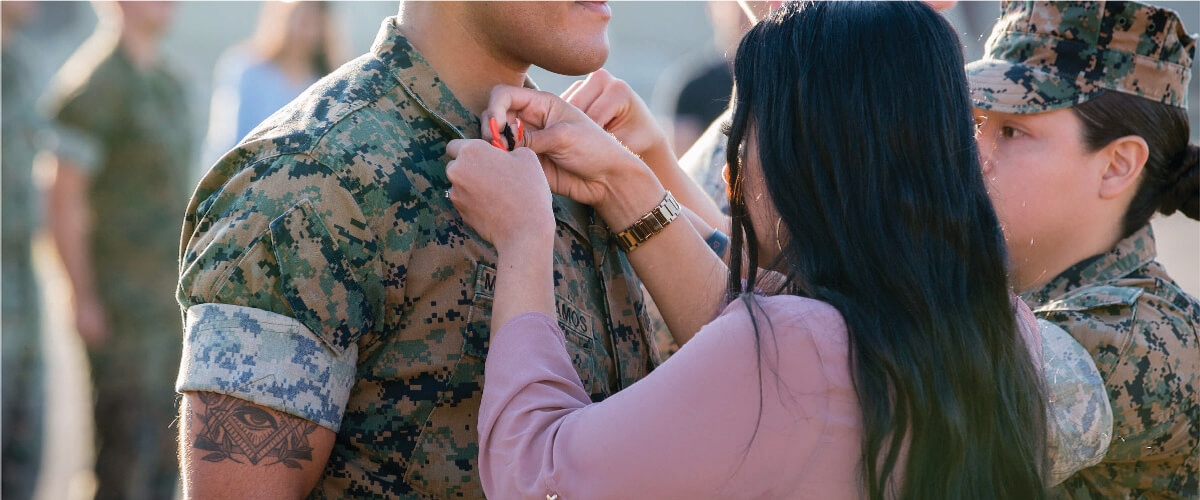 ---
When the time comes to transition from military life back to civilian life, a Marine isn't the only one who has preparation to do and decisions to make. Spouses are transitioning too. Check out the tips below to get ready.
Attend a Spouse Transition and Readiness Seminar (also known as "STARS").
This three-hour session with subject matter experts will help answer transition-related questions. Reach out to Transition Readiness or the Family Member Employment Assistance Program staff at your installation to find out when the next STARS session begins. Check out SECO's MySTeP or the Department of Labor's support for spouses of military members for additional assistance.
Start planning for a professional transition.
Dust off your LinkedIn profile and network, network, network. What are your post-separation goals? Interested in pursuing a career in a new field, getting a degree, or starting a business? Aren't sure what to do professionally after transitioning? Complete a self-assessment such as the Kuder Journey or O*Net Interest Profiler (or others offered on the installation or through SECO) to help identify interests, determine a college major, training program, or career that best suits you. If considering entrepreneurship, attend a session of Boots to Business, a U.S. Small Business Administration (SBA)-developed course to learn steps for evaluating business concepts, the foundational knowledge required for developing a business plan, and information on SBA's resources available to help access start-up capital. Family Member Employment Assistance staff is ready to assist.
With your spouse, determine where to live.
Want to remain close to base? Interested in moving back home to be near family? Perhaps moving to an entirely new place? This choice affects other decisions your family will have to make.
Start planning children's transition.
Have small children? Check out Military OneSource: Making the Move Easier for Military Children to help your child understand how the transition to civilian life affects them.
Get ready medically.
Did you know electronic copies of your medical records are available? Be sure to create a secure eBenefits DS Logon to manage information. Don't forget about the kids; it's a great idea to stop by their medical office to obtain copies of their most recent physicals and make sure their immunizations are up to date.
Get ready legally.
Ensure all legal documents are updated. It's a great time to look through paperwork and get organized. Get in touch with Base Legal and take advantage of the services they offer.
Get your savings account ready.
There are often expenses associated with the transition to civilian life. The more saved, the easier and less stressful it will be when those (sometimes unexpected) transition costs pop up. Consider that your family may experience a period of unemployment for you, your spouse, or both. Contact the local Personal Financial Management office to learn more.
For more information about transitioning as a Marine spouse, contact Family Member Employment Assistance or Transition Readiness staff.