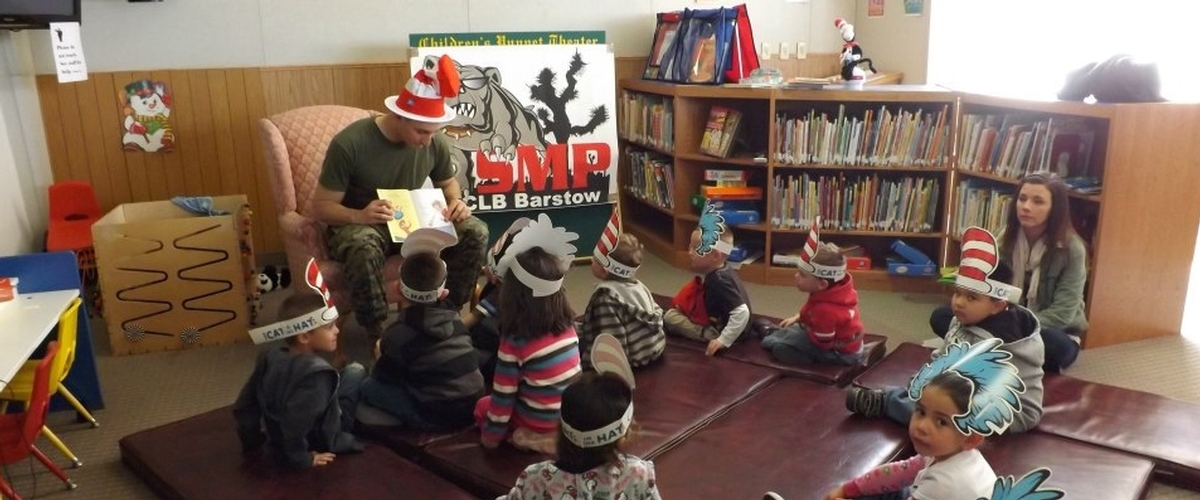 ---
Just because school's out doesn't mean your child should stop learning. Research shows that children who don't read over the course of the summer typically score lower on standardized tests at the end of summer vacation than they do at the beginning.
It's easy to minimize the impact of a few months off. Everyone needs a break now and then, right? But the few months of loss in reading skills compounds over the years. By the time children reach middle school, those who haven't participated in summer reading may have lost as many as several years' worth of learning and achievement.
Read to the Rhythm
Searching for a Summer Reading program? MCCS Libraries offer a Summer Reading Program at all installation libraries called "Read to the Rhythm", where children get to sing, dance improve their reading skills in the process. Each MCCS Library offers a program for children grades K-6. Want to join in on the fun? Some libraries offer a program for teen and adult patrons as well. Children too young to read are also eligible to earn incentives by parents or siblings reading to them. Please check with your installation library for dates, registration details and program specifics.
How does the program work?
Participants will read throughout the summer and record their reading times or titles. They will then receive music themed incentives as they progress through the program requirements, culminating in a fun filled final celebration. In addition to the individual reading goals, readers can also participate in story hours, craft programs, book clubs, movie nights and other special events.
By encouraging your child to join a Summer Reading Program you can help them build a love of reading that will last a lifetime. For more information please visit your installation library or the DOD Summer Reading Program site. Missed your chance to sign up for Read to the Rhythm? Visit the MCCS Libraries page to find other events happening throughout the year.