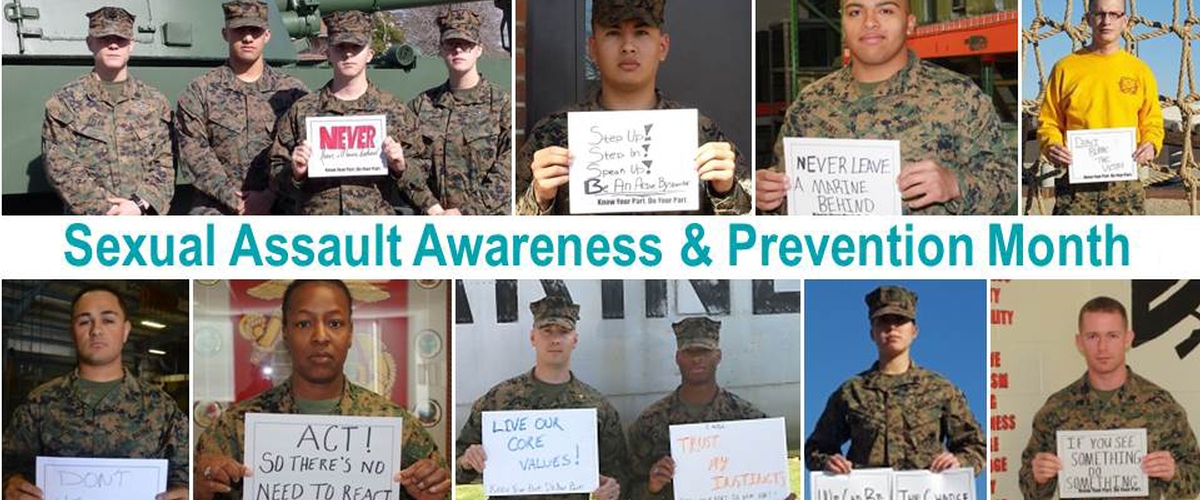 ---
April is Sexual Assault Awareness & Prevention Month (SAAPM), and in a special public service announcement released on April 5th on social media, Marines across the Corps show how they do their part to prevent sexual assault – not just in April, but all year long.
2016 marks the 12th year the Department of Defense (DOD) has observed SAAPM. According to the National Violence Resource Center, the idea of a dedicated Sexual Assault Awareness Week was born in the late 1980s, and it became a common commemoration by the late 1990s. In April 2001, the first national Sexual Assault Awareness Month was observed.
The DOD theme for 2016 is "Eliminate Sexual Assault: Know your part. Do your part." This theme emphasizes that every single Service member is a critical component in our fight to eliminate sexual assault from our ranks.
For more information on the Sexual Assault Prevention and Response Program, click here.
Note - Due to network traffic, there may be a short delay before the video below appears.