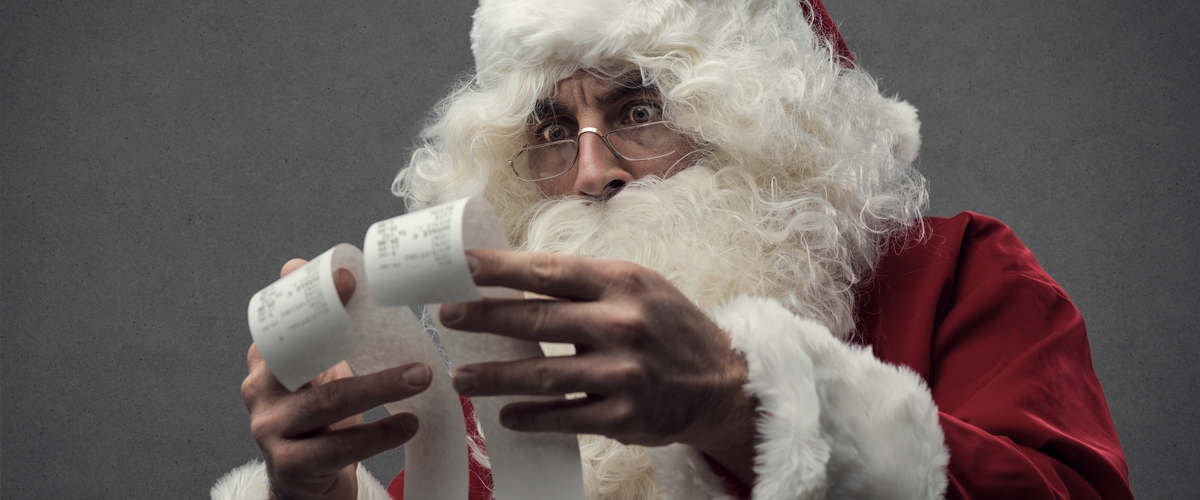 ---
As we approach the holiday season, we are bombarded by messages at every turn. Stores have been decorated for Christmas since October, holiday music is in the air, your favorite series devotes more screen time to commercials than to the actual program; you can't escape. It's so easy to get caught up in the excitement of "Black Friday" bargains and tinsel and lights, but that excitement can quickly become remorse when the credit card bills begin arriving in January.
This year consider some simple tips to help you manage holiday spending and avoid New Year surprises.
Make a list and check it twice
Lists aren't just for Santa. Making a list, and sticking to it, ensures you don't exceed your holiday spending plan.
Set a spending plan and stick to it
Once you know who's on your gift list, determine what you can afford. There are armies of marketing professionals working diligently to separate you from your hard earned money, so it is important to stick to your gift list and budget. Most credit and checking accounts feature online budgeting tools when you sign in, and you can maintain a simple budget spreadsheet that you update every time you buy to keep track of your expenses. Making a habit of updating your budget/spending list will help you be more aware of exactly how much you spend.
Give gifts a homemade touch
Keeping in mind the old adage "It's the thought that counts" may help you manage your spending. Consider using your talents to produce homemade gifts. This is a great opportunity to take a class with your spouse, friend, children, or neighbors. Learn something new. Your local library may even offer free seminars in knitting, photography, or other topics. And, if you're busy knitting or painting a masterpiece, you aren't at the mall being tempted to spend. If you are short on time, consider creating a holiday coupon book as a special gift. Offering to detail your spouse's car or make dinner for a week are also thoughtful considerations. Youtube and Pinterest have great ideas for DIY gifts and wrapping.
Do your homework
For those gifts you cannot make, research your purchase before shopping to get the best price. Don't forget to consider the cost of shipping if you're shopping online.
Make a plan for next year
The holidays arrive at the same time each year. Don't be caught off guard next year. Begin saving today for next year's holiday gifts and travel. Contact your installation Personal Financial Management Specialist (PFM) for assistance creating a spending plan.