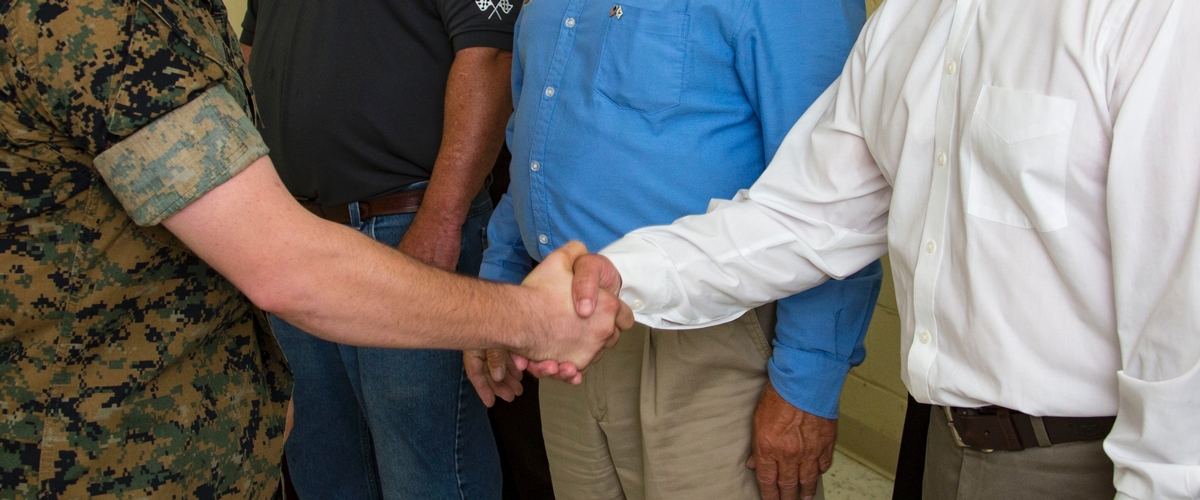 ---
Getting into the Federal workforce can seem like a daunting task, but there are ways to make it easier. Did you know there are special hiring authorities designed for transitioning Marines and Veterans to help ease the transition to federal employment?
How does the Veterans Recruitment Act (VRA) (formerly the Veterans Readjustment Appointment), assist Veterans in their quest for federal employment?
The VRA is an excepted authority that allows Federal agencies to hire eligible Veterans up to GS-11 or equivalent without competition. After successfully completing 2 years of federal employment, Veterans can be converted to the competitive service, which means that when applying, they must go through a process that is open to all applicants (under the VRA, individuals go through an "excepted" process). Veterans' preference applies when using the VRA authority. There is no limit to the number of times you can apply under VRA.
Who is eligible for VRA? Eligible Veterans:
are in receipt of a campaign badge for service during a war or in a campaign or expedition; OR
are a disabled veteran, OR
are in receipt of an Armed forces Service Medal for participation in a military operation, OR
are a recently separated veteran (within the last 3 years), AND
separated under honorable conditions.
You must be able to provide acceptable documentation of your preference or appointment eligibility, a copy of your DD214, or "Certificate of Release or Discharge from Active Duty." If you are claiming 10 point preference, you will need to submit a Standard Form SF-15.
Still searching for more in-depth assistance with the VRA and Veteran employment opportunities? Contact your installation's Marine & Family Program's Transition Readiness staff as they offer a variety of workshops to assist you. You can also connect with the Marine For Life Network.
If you'd like to learn more about the hiring process, check out the virtual training hosted by the Office of Personnel Management (OPM). Sessions are open to anyone who wants to learn more about the federal hiring process. The virtual event highlights a three part process to assist you in writing your federal resume. You will be shown a real Job Opening Announcement (JOA), then brought along on the job application process, such as determining if you are qualified for the JOA, identifying the important requirements, and then tailoring your resume to that JOA. Lastly, it will provide a quick overview of the resume builder on USAJOBS. Register now! Sessions are offered at varying times to accommodate your busy schedule.