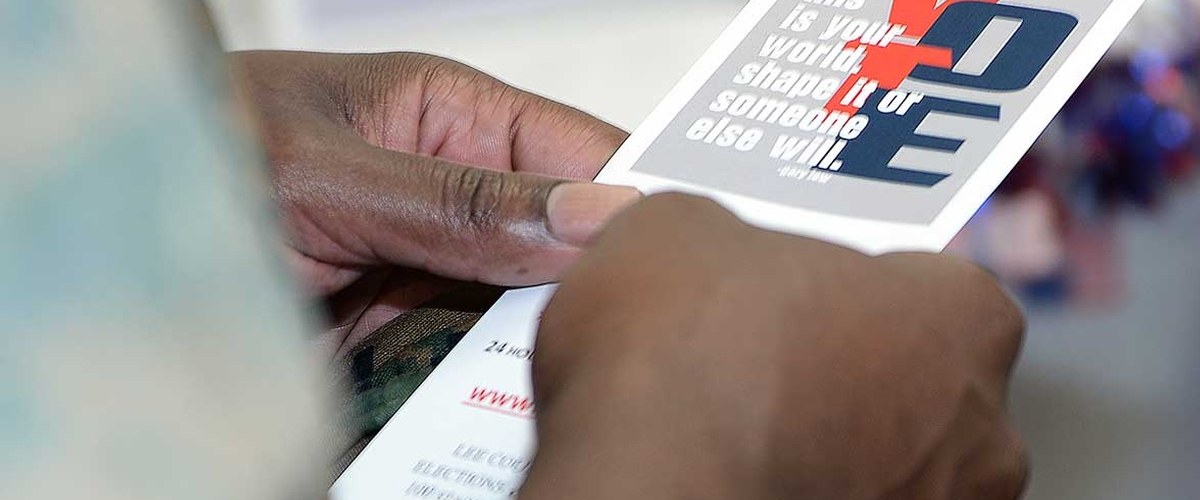 ---
As Marines, one of the most important rights you fight to defend is the right to vote. Recent elections have been decided by a margin of victory of less than 0.1%, so every vote truly does matter. With the 2018 voting season quickly approaching, voters should understand their voting rights and how to register and successfully vote. Thanks to the Absentee Voting Process, you can make sure your vote is counted even if stationed overseas or in a deployed environment.
The Absentee Voting Process
Fill out your Federal Post Office Card Application (FPCA). The FPCA allows you to register to vote, request an absentee ballot, and update your contact information. You can fill out the FPCA online at FVAP.gov. If you are stationed overseas, register with the address you had prior to joining the Marine Corps, or the U.S.A. address you now claim as your legal residence. Once your application is complete, print it off and send it to your local election office. If your state accepts email/fax applications, the online assistant at FVAP.gov will provide a cover sheet. For states that do not accept online applications, you can mail your application. You can also email your application to FVAP, who will forward the materials onto your local election office.
Vote! You should receive your absentee ballot with plenty of time to send it in before Election Day. If you have not received your ballot 30 days before the election you must submit the Federal Write-In Absentee Ballot (FWAB) which will allow you to vote in elections for Federal offices. Some states allow you to submit the FWAB even without registering as an absentee voter via the FPCA.
For more information on Absentee Voting, contact your unit's Voting Assistance Officer.