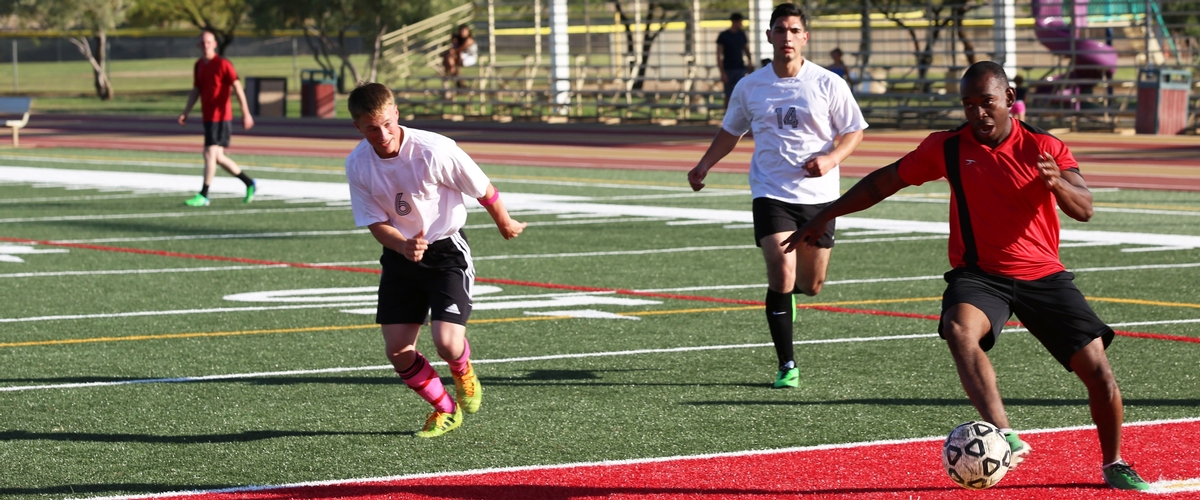 ---
Intramural sports offer all Marines, regardless of skill or experience, an opportunity to participate in a number of organized sports.
Change Up Your PT Routine
Intramural sports provide Marines with a way to condition themselves outside of the normal fitness venues. Whether they play basketball, soccer, or another sport, Marines are able to get a practical workout in to supplement your normal workout routine and tactical training.
Increase Unit Cohesion
When Marines sign up for intramural sports as a unit they are able to connect with each other outside of their normal duties. Intramural sports helps increase unit esprit de corps both in and outside of the workplace.
Compete Against Other Units
Intramural sports give Marines the platform to compete against other units from their installation. This friendly competition will in turn increase individual unit cohesion as well as create new connections between units.
Marines of All Skill Levels Can Compete
Whether you are a seasoned veteran or a beginner, there is an intramural sports team for you. Marines of all experience and skill levels are welcome to participate.
For more information on intramural sports opportunities available at your installation, please contact your local Semper Fit Athletic Office. Click here to find a location near you.