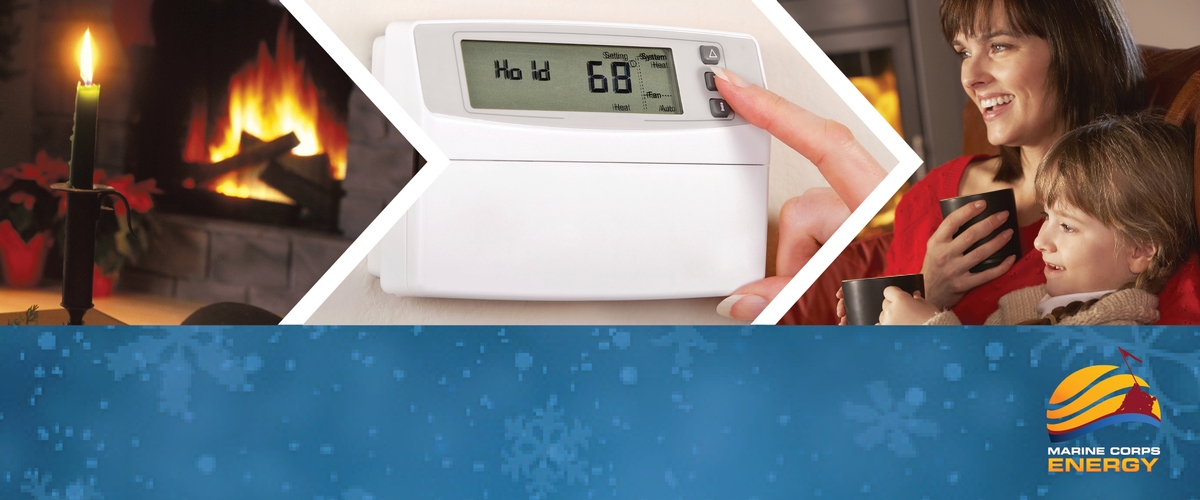 ---
Do you feel that chill in the air? Old Man Winter is on his way. Regardless of whether you're expecting snowfall or just slightly cooler weather, chances are you'll use your heater this winter – in fact, heating is the largest energy expense in the average American home, accounting for about 45 percent of energy costs. (Bah, Humbug!)

Thankfully, there's no need to be a Scrooge if you follow two rules of thumb for home heating and some ideas to make them easy:

1. Keep your thermostat at 68 degrees or less.
Open your curtains during the day, and close them at night: Allowing the sun to naturally heat your home during the day can brighten your home and reduce your heating use – with the added benefit of requiring less electricity to power your lights! At night, draw your curtains and close your blinds to better insulate your windows and trap heat inside your home.
Switch your ceiling fan to spin clockwise: A clockwise rotating fan will blow rising warm air down and keep you comfortable – just remember to turn off the fan when you leave the room as ceiling fans do not affect the temperature of a room, but rather the air circulation – making you feel more comfortable when in the room.
Set your thermostat back: Turning down your thermostat 10 to 15 degrees when you are asleep, at work, or away from your home can lead to big energy savings - doing so just eight hours a day can save you as much as 10 percent on your energy bill. Also, disregard the myth that having to reheat a cold room uses more energy than keeping it warm – you're actually saving a lot of energy by not continuously running your heater.
Dress warmer and use a blanket: 'Tis the season for cozy sweaters and flannel pants in the house! Challenge yourself to run your heater as little as possible this winter – each one-degree drop on your thermostat's set temperature will save you about one percent on your electric bill. If this thought leaves you shivering, consider pairing your fleece and flannel with a cup of hot chocolate or warm apple cider.
2. Ensure that there are no air leaks in your home.
Make sure your windows and doors aren't open or drafty: Check for cracks in the caulking around your windows, door and other openings in your home. If you can see daylight coming through window or door frames or if you can rattle your windows or doors, this is often an indication of air leaks. Also, keep your fireplace damper closed when you're not using your fireplace – an open damper acts as an open window, allowing warm air to escape your home and cold air to enter. Notify your building manager for repairs if you suspect an air leak in your home, barracks, or workspace.
Check out these additional tips for even more ways to stay warm while conserving energy this winter.

Now that you've reduced your heating bill why not tackle other areas of your budget? The Personal Financial Management Program offers workshops and seminars on more than twenty money management topics. To contact your local Personal Financial Program office and find a workshop near you, click here.