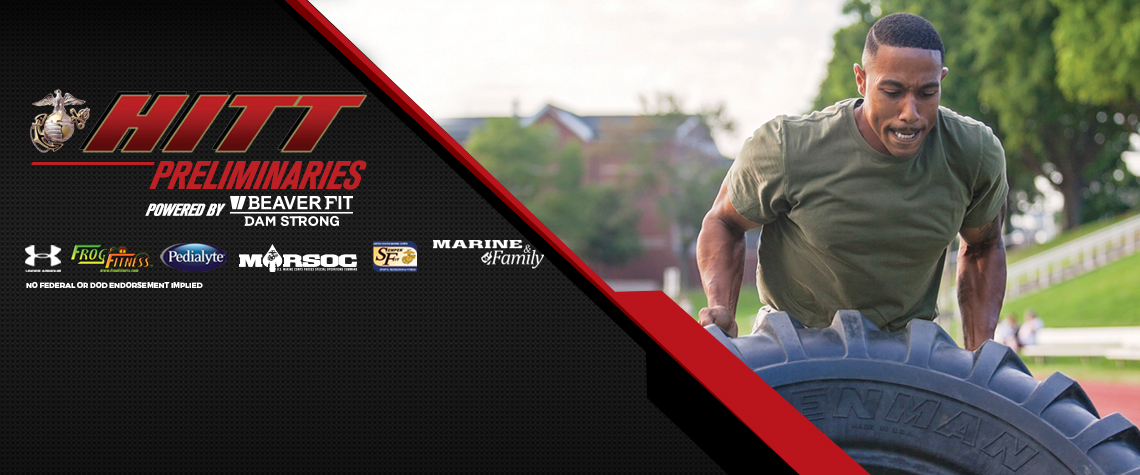 ---
You are invited back to the Third Annual 2017 High Intensity Tactical Training (HITT) Championship from 28-31 August, at Marine Corps Base Camp Pendleton, California.
The HITT Championship is an annual event that brings the top male and female athletes from each region to compete to be the best HITT athlete in the Marine Corps. Competitors are challenged on their mental and physical capabilities. The events include strength and conditioning activities that mirror the seven foundational movements within the HITT program. All activities support combat readiness increasing physical capabilities.
After several days of intense competition last year Cpl. Ethan Mawhinney, a Marine Air-Ground Task Force planner, then stationed at Camp Allen, Va., and Sgt. Calie Jacobsen, a nondestructive inspection technician, then stationed at Marine Corps Air Station Miramar, Cal., took home the title. They will be invited back this year to compete.
Competing in the Championship trumps all else according to some Marines. The goal of HITT is to enhance operational fitness levels and optimize readiness for all Marines both male and female. It focuses on flexibility and agility as well as strength and stamina. Marines are always looking for a way to compete and this event will encompass skills that require determination and the competitive fire that Marines possess. "Developed through an approach consistent with the HITT program, the Championship will focus on key components with relation to superior speed, power, strength, endurance and overall combat readiness while reducing the likelihood of injury and crown the 'Ultimate HITT Athlete' within the Marine Corps," said Ryan Massimo, HITT Program Manager.
There are 150 pre-designed HITT workouts on HITT's Facebook page for any combat conditioning leader and fitness specialist. Phases of work out include pre-deployment, deployment, and post-deployment; or you can build your own workout templates. HITT is endorsed by the National Strength and Conditioning Association's (NSCA) - Tactical Strength and Conditioning (TSAC) Department.
For more information about the Third Annual HITT Championship click here to view the 2017 HITT Preliminaries or visit your local fitness center.