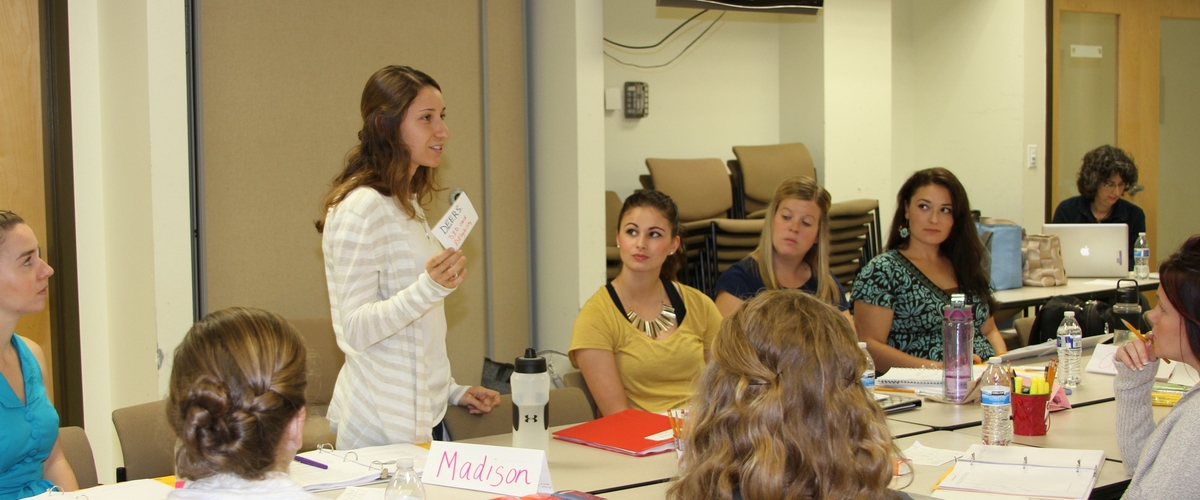 ---
When Madison Wetmore went on a first date to the Marine Corps Ball, she had no idea that she would end up marrying 2nd Lt. Garrison Wetmore a couple years later. As a spouse new to the Corps and only 22 years of age, she was thrust into a community and culture foreign to her, which led to endless questions from "Does my husband's rank apply to me?" to "How should I prepare for his upcoming deployments?"
On her journey to discover the answer to these questions and better acclimate to her new community, she attended a Lifestyle Insights, Networking, Knowledge and Skills workshop, also known as L.I.N.K.S.
L.I.N.K.S. is an interactive acculturation program to Marine Corps life and the local installation where participants learn about Corps history, traditions and rank; local installation resources, services, and benefits; military pay; separation and deployment; communication styles; and how to invest in their community. It is open to all Marines, spouses, children, teens, and parents of Marines, with distinct information for each curriculum, and different methods of instruction based on the audience.
Here are the biggest takeaways Madison learned during her L.I.N.K.S. course:
1. How to read a Leave and Earnings Statement (LES). While your spouse is on Active Duty, it is important to understand standard pay, to include deductions and any special allotments.
2. How to recognize the different officer and enlisted ranks. It's important to refer to all Marines by their correct rank. While we are proud of our Marine's accomplishments, spouses are equal members of the Marine Corps family.
3. The Marine Corps has its own language! By learning the most common acronyms and terms of the Marine Corps, you will be better prepared to understand your Marine…especially when they have full conversations using ONLY acronyms.
4. How to obtain an identification card and the benefits of having one, such as access to the Marine Corps Exchange, Commissary, and other base facilities.
5. How to effectively handle separation due to deployments, late nights at work, and last minute changing schedules. There is a natural cycle of emotions a spouse experiences in these situations.
6. How to prepare for Permanent Change of Station (PCS) and the inevitable stress of relocating to a new community.
7. The importance of having community among other spouses who understand and can relate in ways non-military friends and family cannot.
"LINKS was a huge success for me, personally," said Madison. "I now have a specific list of ways I can prepare for deployments and I learned a lot about Marine Corps culture as a whole."
To find an L.I.N.K.S. class on your installation, click here.