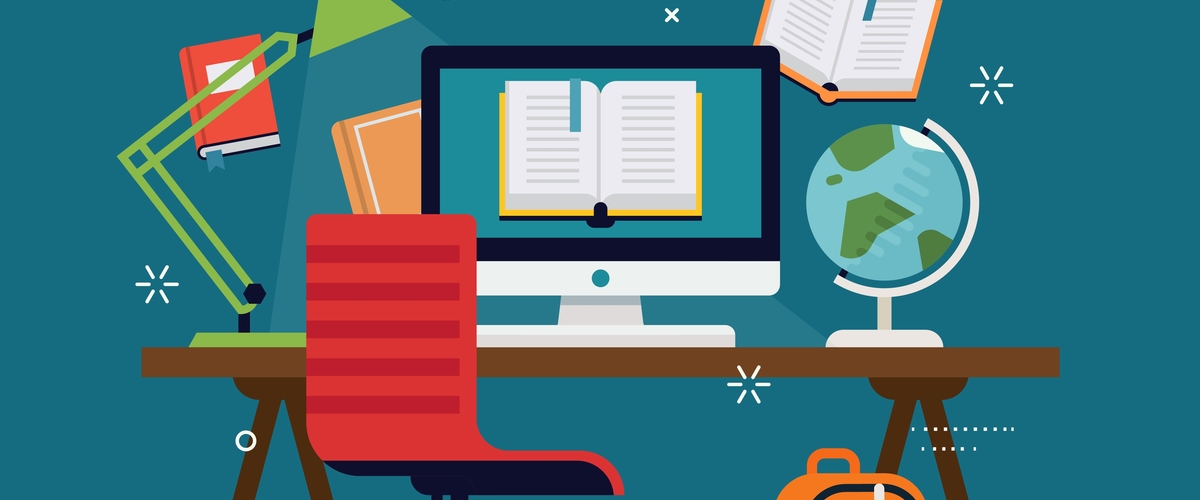 ---
Contact your local MCCS Library to ask about gaining access to any of the following resources!
Marines, family members, and USMC civilian employees, who do not already have an MCCS Library account and would like to access DoD Library digital content while libraries are closed may use these two sites that authenticate active duty, reserve, retiree, family member and USMC civilian eligibility to the DoD Libraries' digital content.
Navy Digital Library - Use CAC access or Create a Navy Digital Library account through DS Logon.
Military One Source - Search for "The Morale, Welfare, and Recreation Digital Library" and create a Military One Source account to access the content
Scholastic for Children
Several interactive resources are available for children and teens:
Book Flix is a digital literacy resource that pairs more than 120 animated stories from Weston Woods with a best-selling nonfiction eBook from Scholastic on a similar subject.

Science Flix provides students with a better understanding of science concepts and ideas through hands-on projects, videos, multiple text types with its emphasis on the latest STEM thinking.

True Flix offers resources via eBooks and video on social studies and science subjects.

FreedomFlix is an exciting digital resource with more than 50 social studies units, including an introductory video, a dynamic ebook, related articles, primary sources, and vetted web links.
Kanopy for Kids
Kanopy Kids features a diverse selection of curated educational and entertaining content that inspire and inform. The collection includes movies, TV series, animated storybooks, live action, and animated favorites. The focus is on children ages 2-8. Parents can also choose to implement parental controls to enable them to stay within the dedicated Kanopy Kids area for age-appropriate content. Enjoy unlimited plays in Kanopy Kids.
EBSCO Learning Express Test Prep
The EBSCO LearningExpress DoD Test Prep is designed to support active military, military families, guard and reserves personnel, and military-affiliated civilians and retirees across all branches. The portal will provide access to educational resources that build key soft skills, foster academic advancement, and strengthen job and career readiness. It will also include a variety of eLearning centers with related grouped content, such as helpful academic resources for every family member from elementary school through college-level skills. Core academic, computer and workplace preparation skills are incorporated to help service members and their families achieve personal goals in school, life and career.
World Book Online for Kids
World Book Online for Kids offers unique visual engagements, rich multimedia content, and an abundance of educational games, activities, and projects. With thousands of articles, multimedia content, and a collection of biographies, World Book Kids is designed to encourage the young learner to be curious. The carefully curated content also supports STEM/STEAM instructional initiatives.
Navy Digital Library
Marines and families and USMC DoD Civilians are eligible to use the Navy Digital Library. Available on the Navy MWR Digital Library portal are many electronic resources in a variety of subject areas. Family members and Retirees can create a DS Logon account. Click on the A-Z Directory or Subject list to see available resources. Subjects include downloadable Audio and eBooks; Careers; College Prep and Study Guides; Do-It-Yourself; Military; History; Genealogy; Health; Journals and Magazines; Legal and resources for children. A separate Overdrive account is required, directions for registering are provided under Account.
All personnel utilizing the Navy site are authenticated through DEERS.
Access the Navy Digital Library here: https://navymwrdigitallibrary.org.
Qello
Is your child a music lover? Qello Concerts is the only place to watch over 1700 of the most amazing live moments in music. It's the world's largest collection of full-length concerts and music documentaries streamed on-demand to just about any digital device
With new releases every week, from iconic stars to today's best artists, you'll never run out of amazing shows to watch. Anytime and everywhere: Wherever you are, the live music experience follows. Watch Qello Concerts on your big screen with Apple TV, Roku, Chromecast, Amazon Fire TV, Sony, and more.
Tutor.com
Tutor.com for U.S. military families, funded by the U.S. Department of Defense, is a program that provides on-demand, online tutoring and homework help at no cost to active duty service members and their eligible dependents. With live, expert tutors available 24/7, military-connected students can receive academic help at their moment of need—anywhere they have an internet connection.
Currently adult family members are NOT eligible for this resource. From the homepage, click on the branch of Service then click on eligibility statement. On the next page fill in the required boxes and click on Status and location and choose from the drop down menu. You will then be able to sign in to use a tutor with your User ID and Password.
Remotely stationed Marines and families and USMC DoD Civilians should contact usmclibraries@usmc.mil for an access code and instructions. Please include name, rank or USMC affiliation (Civilian position; Retiree) and duty station in your request.