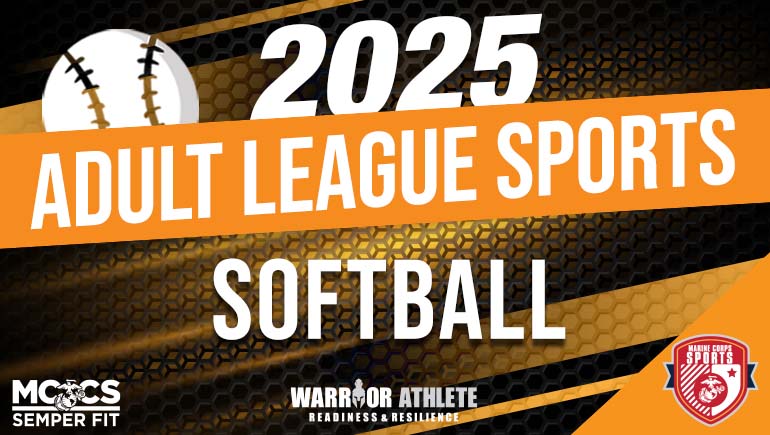 Date
Time
Address
14111 Softball Field
This is a fun recreational league that is open to Active Duty, DOD, MCCS, Retirees, and Dependents 18 years of age with a valid military ID card who are stationed or work aboard Camp Pendleton.
League Fee: $350 per team. Payment must be collected before a team is entered into the league.
Deadline for payment is March 13. League is limited to 20 teams.
League will last no more than 8 weeks.
Games will be held Tuesday and Wednesday nights at the 14 Area Softball Fields.
Mandatory coaches meeting: February 21st at 10 am at Semper Fit HQ BLDG 1253.
League Begins March 21.
For more information: (760) 763-0453 / cpenathletics@usmc-mccs.org