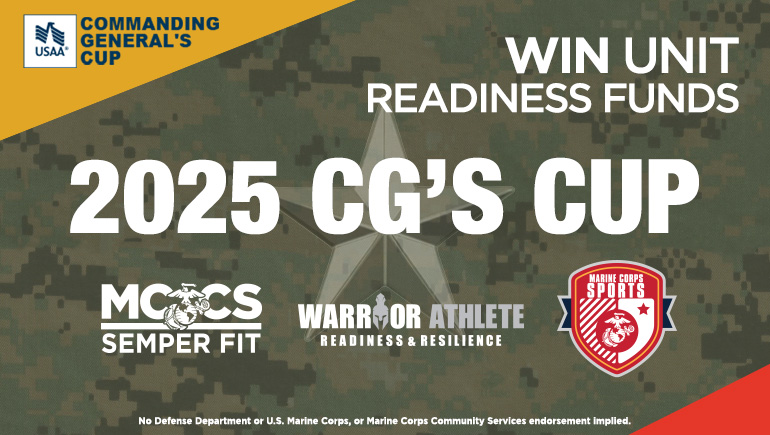 7-on-7 gameplay but can roster 9 people.
PT gear and non-metal cleats are authorized. Frisbees will be provided. Wear the same colors if you don't want to wear provided pennies.
---

WIN UNIT READINESS FUNDS!
Commanding General's Cup Points are awarded for these events. Open to active duty military stationed aboard Camp Pendleton. There is no entry fee. Check out upcoming events and up-to-date CG's Cup point standings on Facebook and Instagram.
FOR MORE INFO
Email: cpenathletics@usmc-mccs.org
Call: (760) 725-6195/6806 or (760) 763-1636/0453