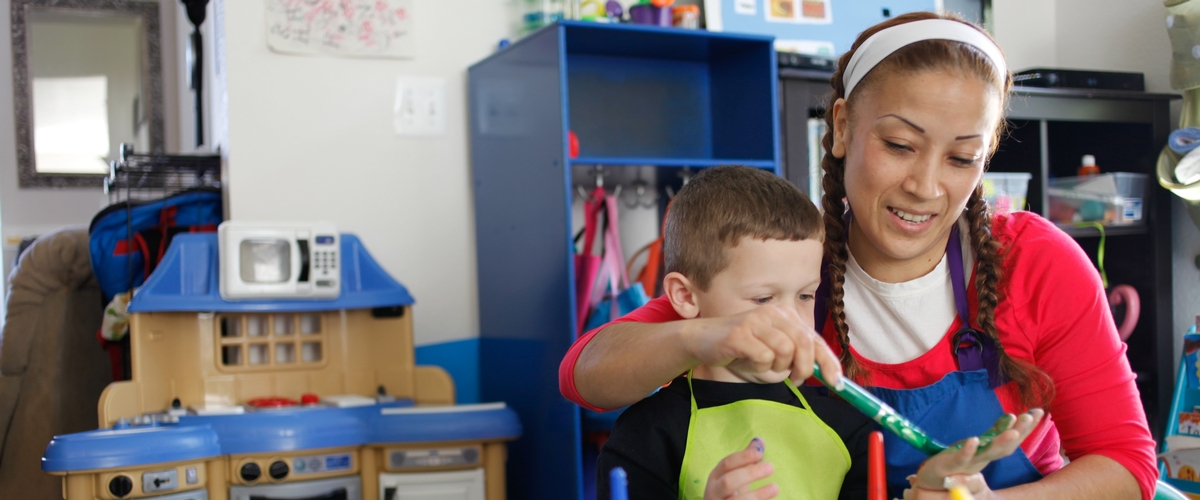 ---
Searching for child care can be scary, especially for those families who do not have access to installation child development programs. We have outlined some tips to ease the task of finding care for your little ones.
Start Early
Start looking for a child care program as soon as possible. Many programs can have long waiting lists so it's important to register your interest in advance. Give yourself ample time to research and find the right child care option for you and your family. Otherwise you might end up settling for something that doesn't meet your needs.
Contact Resource & Referral
Contact your local county or state Resource and Referral (R&R) office for information on child care home providers or facilities in your area. Your local R&R office can assist with locating child care services that meet your needs. You will have the opportunity to discuss hours of availability, meal options, special accommodations and more.
Visit and Ask Questions
The only way to find the child care program that is best for you is to schedule a visit. This gives you the opportunity to see the center or home, meet the caregivers, and discover key pieces of information about the program.
Adult to Child Ratio - Ask how many children there are for each adult caregiver and ensure that your program follows your state requirements.
Turnover - Children need consistent, reliable care. It's best if children stay with the same caregiver for at least a year, so check to see how long each caregiver has been working there and how much turnover the facility typically experiences. If you are employing an in home caregiver, require a commitment of at least one year.
Communication - Until your child can speak you will need to rely on the caregiver to tell you about your child's day. Be sure to choose a child care provider who is receptive to your questions and concerns. You should feel comfortable communicating with him or her about your child's progress on a daily basis.
Child care Philosophy – Make sure the care giver's child care philosophies are in line with your own. How are children disciplined? Do you let children watch television? What food is provided? How often are naps scheduled? How are fussy babies put to sleep? What potty-training methods do you use? Are toys and activities age appropriate? The more questions you ask up front the less likely you are to have problems later on.
Qualifications and Accreditation – All child care providers should, at minimum, be licensed by the state. A national accreditation is even better as those providers have met standards for child care that are higher than most state licensing requirements. Individual caregivers should have First Aid and CPR training, and have undergone background checks. Formal early childhood development or child care training is even more beneficial as these caregivers will be better able to help your children learn.
For more information on choosing a community based child care program click here.