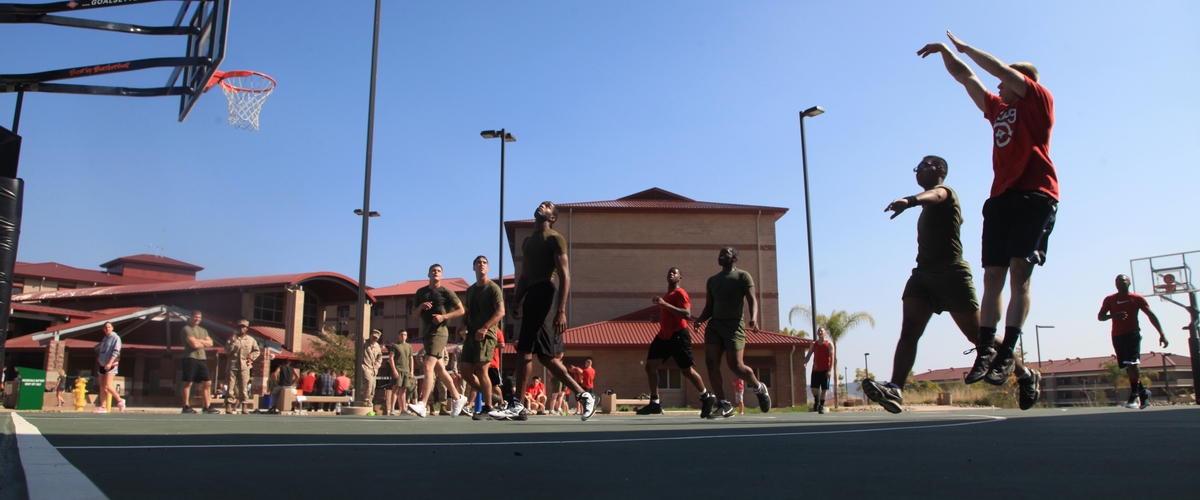 ---
Marines have each other's backs on the battlefield. But what about on the playing field? All-Marine Sports offers all active duty Marines a way to stay in shape, hone their athletic skills, and build camaraderie on and off the field.
Compete at the Highest Level
All-Marine participants compete against the best athletes from other armed services in the annual Armed Forces Championships. If a Marine is a stand out performer he or she will have the opportunity to compete as part of the U.S. Armed Forces team at national and international tournaments.
Make Connections with Other Marines
All-Marine Sports allows athletes to meet other Marines who have a similar passion for sports. You'll meet other Marines from your installation at All-Marine events and go on to practice with them all year round.
Represent the Marine Corps
All-Marine sports are a source of pride for many Marines as they get to represent the Corps at both military and civilian national and international championships. All-Marine athletes have even gone on to represent the United States at the Olympic Games.
Travel All Over the World
All-Marine athletes get to travel all over the world while playing the sport they love and representing the Marine Corps. In 2014 members of the All-Marine Rugby Team competed in a tournament in New Zealand, and in 2015 members of the All-Marine Running Team competed against a Royal Navy and Royal Marine team in the United Kingdom.
Think you have what it takes to represent your Corps and your country? Click here for more information.