The MCCS Libraries maintain a collection of print, audio-visual, early literacy programs, book clubs, and electronic resources for educational, informational and recreational pursuits. Resources and services are available to Marines and families.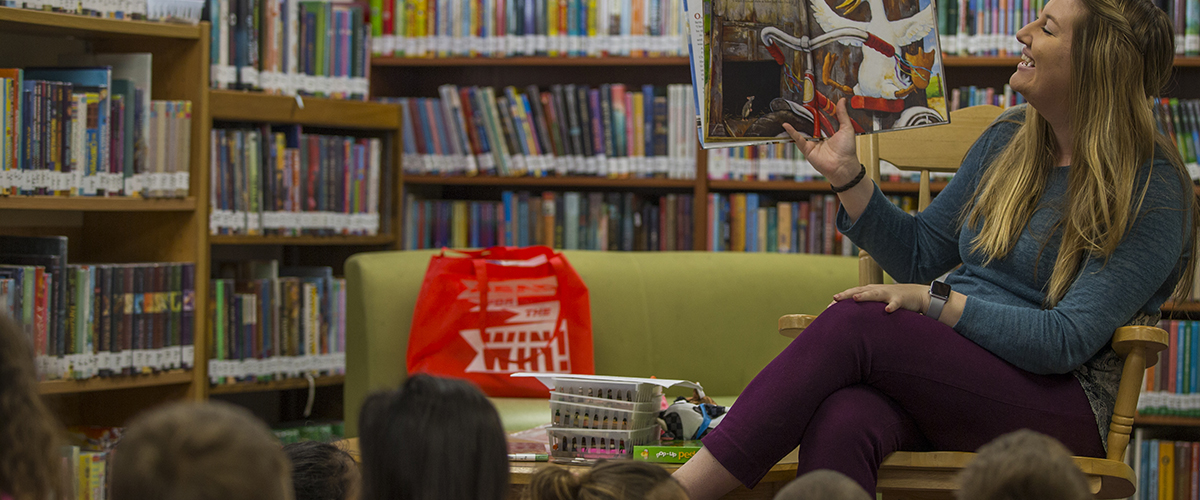 There are four libraries aboard Camp Pendleton: Patrick J. Carney Library, Pacific Views Library, Seaside Square Library, and a Bookmobile. They offer a variety of resources & materials to enhance personal and professional learning for all ages. Books may be checked out for up to 9 weeks. Computers and free Wi-Fi available at all branches.
Library Services and Programs
Commandant's Professional Reading List
CAC-enabled computers and Wi-Fi
Books, Movies, and Video Games
Photocopiers /Fax /Scanning services
Storytimes
Programs for children, teens, and adults
Additional Info
Available 24/7:
eBooks/eAudiobooks
Digital magazines
Language learning
Continuing Education course for personal and professional development
Test Prep: SAT, ACT, GRE, CLEP, and more
Research databases
CreateSpace is a makerspace for patrons of all ages to create and learn new skills. Our mission is simple: to enable the patron to create, innovate, investigate, design, and collaborate.
3D printing and Adobe Creative Suite
Sewing and Knitting, plus Arts & Crafts
Robotics and Legos
Photography
Coding and more!
ALMAR 023/20
The Commandant's Professional Reading List (CPRL) represents an updated version of those books most pertinent for professional development and critical thinking at each level.
The CPRL is arranged into two sections: "Commandants Choice" and "Grade Levels." Each Marine shall read a minimum of five books from the "Commandants Choice" or "Grade Level" sections each year. The Grade Level titles are separated into five levels for both enlisted Marines and officers. These levels coincide with specific ranks and Marines should attempt to read all titles within their level prior to proceeding to a higher level.
In addition to the reading list, Marines are highly encouraged to incorporate periodicals into their reading regimens. Scholarly and professionally oriented articles published by independent magazines and journals foster innovation, PME development, critical study of the profession of arms, and serious discussion regarding topics of interest to the Marine Corps. Professional publications inform debate on current, topical issues of relevance to the Marine Corps and promote intellectual growth of the individual Marine.
Officer & Enlisted Marine Corps Commandant's Professional Reading List
Pricing
Black & White
First 20 pages: Free
Subsequent pages: 5 cents per page
Color
50 cents per page
| | |
| --- | --- |
| On Base DSN or Toll-Free Number | FREE |
| All Other | $1 per page up to $5 maximum (cover page is free) |