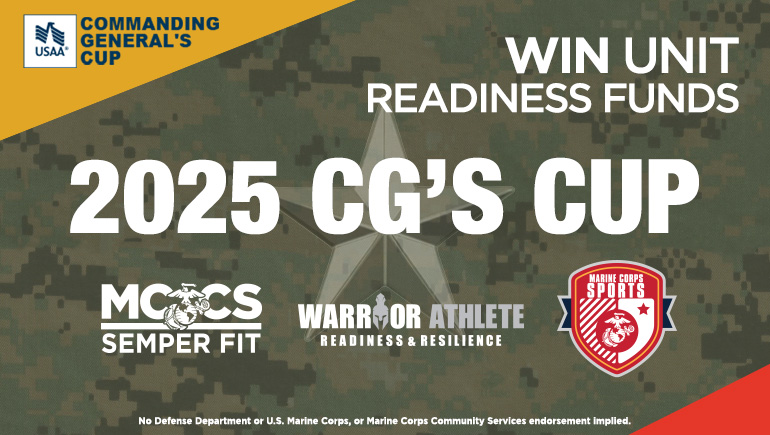 This is a team competition. Teams may be co-ed. Max 10 players on a team. 7-on-7 players on the field with 3 subs.
Team rosters are frozen after a team has played its first game. No switching players from eliminated teams to another team still in the tournament.
---

WIN UNIT READINESS FUNDS!
Commanding General's Cup Points are awarded for these events. Open to active duty military stationed aboard Camp Pendleton. There is no entry fee. Check out upcoming events and up-to-date CG's Cup point standings on Facebook and Instagram.
FOR MORE INFO
Email: cpenathletics@usmc-mccs.org
Call: (760) 725-6195/6806 or (760) 763-1636/0453