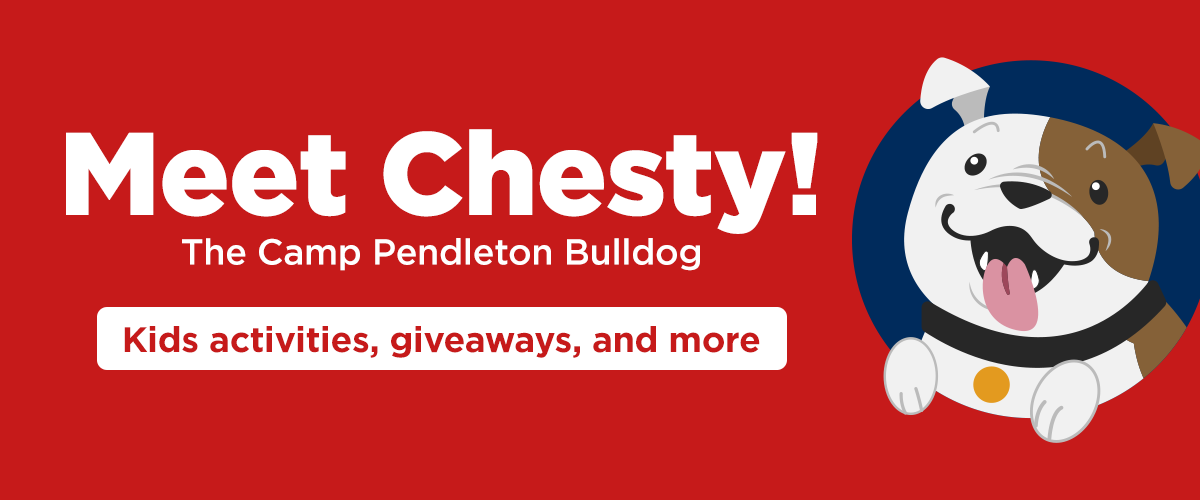 About Me
My birthday is on Nov 10.
I am an English Bulldog.
I am friendly, enthusiastic, and eager to share all things MCCS with you!
Likes: Treats, the outdoors, being active
Favorite Colors: Red, white, and blue
Favorite Treat: Peanut butter
History of the Bulldog and the Marine Corps
The United States Marine Corps adopted the bulldog as its unofficial mascot at the end of World War I. Generally, the bulldog is recognized as a loyal, courageous, and tough breed. Chesty, the Marine Corps bulldog, is symbolic of these traits and all those that capture the spirit of the "devil dog." Historically, "teufel hunden" or "devil dog" is the nickname that the Germans gave to the Marines that fought so fiercely in the battle of Belleau Wood in France during World War I. The nickname stuck and Chesty's legacy in the Marine Corps continues to this day.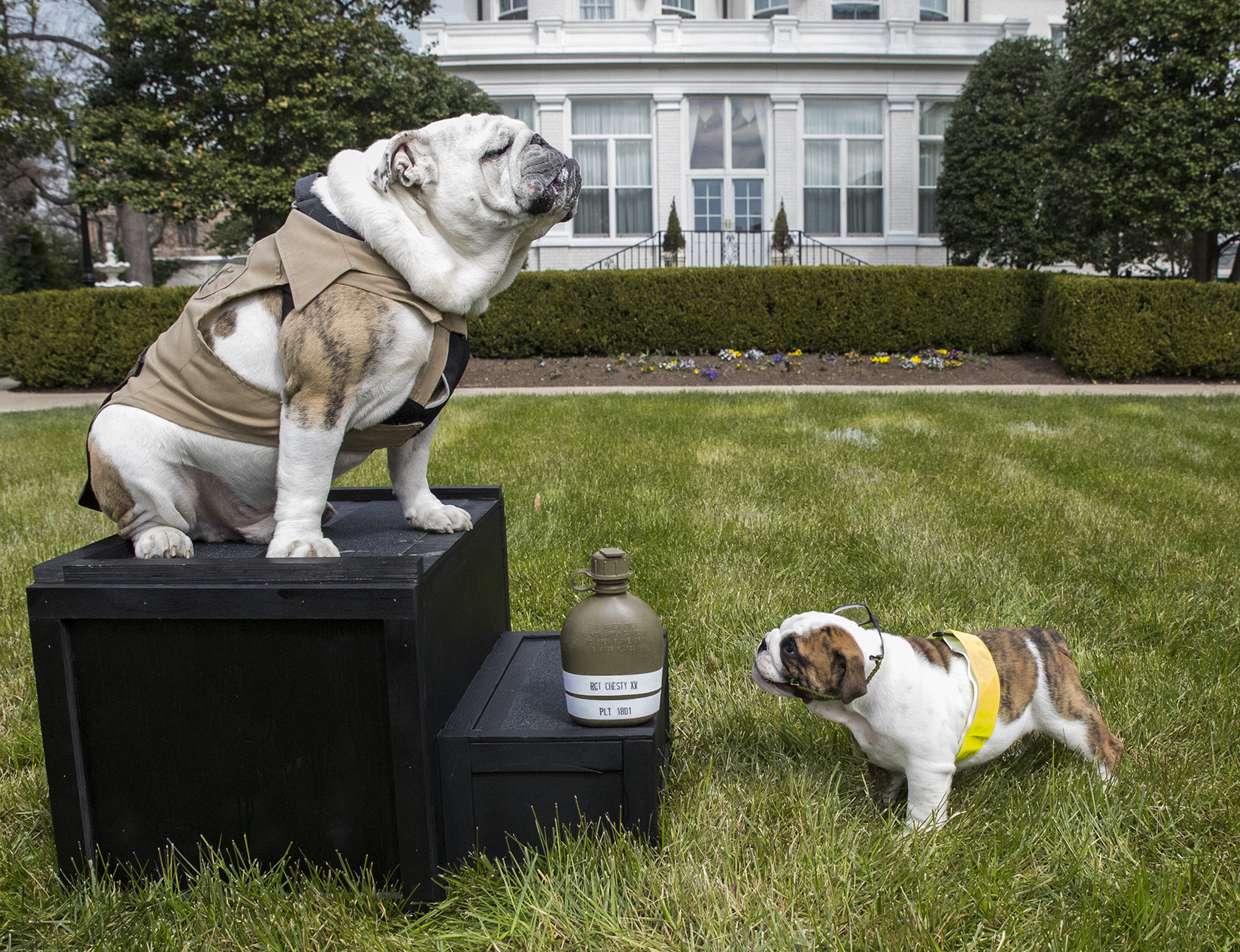 Fun Facts
The first of a long line of Chestys enlisted in 1957, named after the most decorated Marine in history, Lt. Gen. Lewis B. "Chesty" Puller.
The current Chesty, Chesty XVI reported for duty in early 2022. He is the 16th Chesty in line to serve.
When training is complete, a newly enlisted Chesty reports to his home at Marine Barracks Washington D.C. where he, like his fellow Marines, performs official duties, such as attending ceremonies and participating in parades with the Marine Corps Silent Drill Team.
Chesty VI was demoted in 1979 for destroying government property among other offenses. He was reported for chewing up a punching bag, and received 14 days extra duty for biting the two corporals, according to the charge sheets.