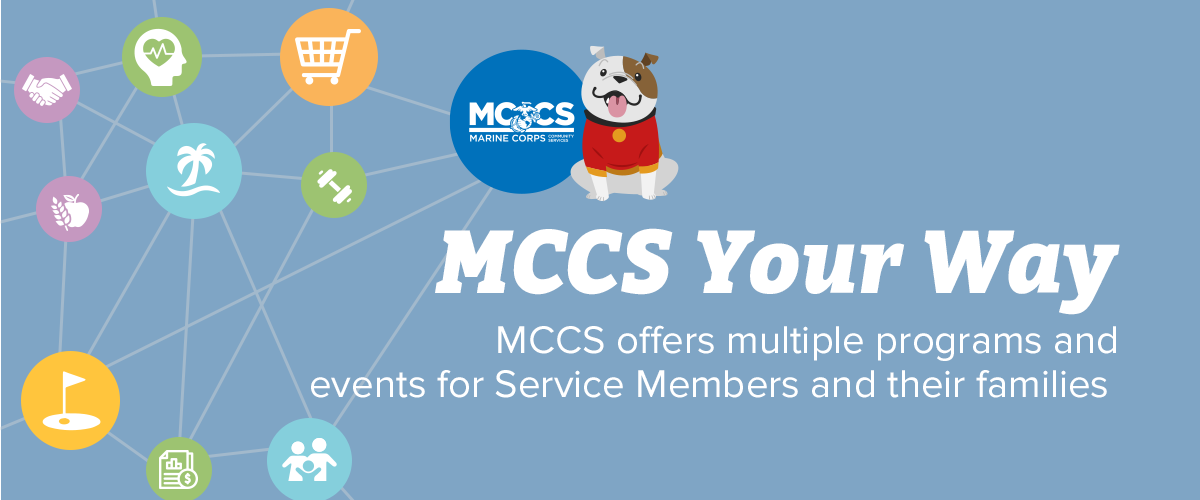 MCCS Your Way! We are here for you with multiple resources.
Whether you are looking for:
Somewhere to eat on base
Meeting specific fitness goals
Seeking mental health resources
Recreational equipment rentals
Therapeutic Massages
MCCS has the facilities and resources to make MCCS your way!
View the Event Calendar below!